E Best & Worst Mid Cap Stocks - Wednesday, Oct.30
The best-rated mid cap sector is industrial goods.
The top scoring industry is surety & title insurers.
The top-rated mid cap sectors are industrial goods (SSD, MTZ, LPX), financials (AGO, TOWN, RDN, LTXB, FFIN, COLB), services (WEN, BCO, DLX, AXE, WSM, TECD, PENN, AN), and consumer goods (MINI, HELE). REITs are neutral. Utilities, technology, and healthcare score below average.
(Click on image to enlarge)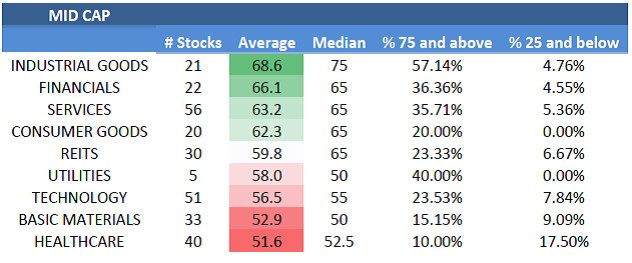 (Click on image to enlarge)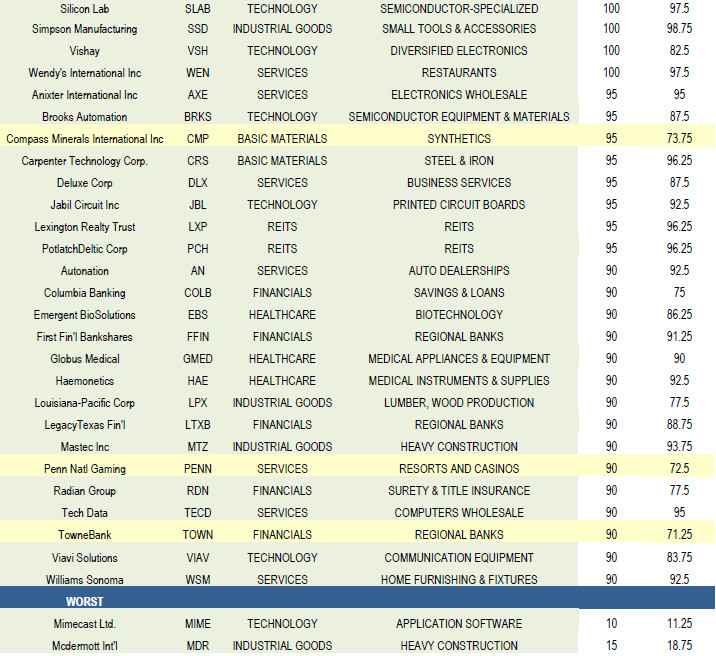 (Click on image to enlarge)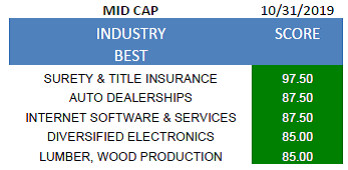 Synthetics (CMP), steel & iron (CMC, CRS), and specialty chemicals (NEU) are best in basic materials. Concentrate on home furnishings (TPX) and auto parts (TEN) in consumer goods. Focus on surety & title insurers, regional banks (TOWN, LTXB, FFIN), and accident & health insurers (AIZ) in financials. Medical instruments (HAE), hospitals (THC), and home healthcare (LHCG) offer upside in healthcare. Lumber/wood, diversified machinery (JBT), and industrial electrical (RBC) are top rated in industrial goods. REITs are neutral. The strongest scoring services industries include auto dealers, technical services, and restaurants. The top technology groups are Internet software, diversified electronics, and specialized semiconductor (SLAB). Diversified utilities (AVA) can also be bought.
(Click on image to enlarge)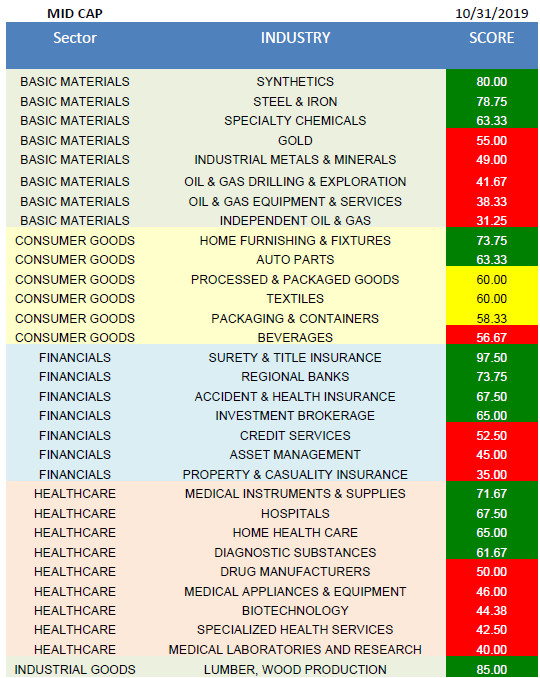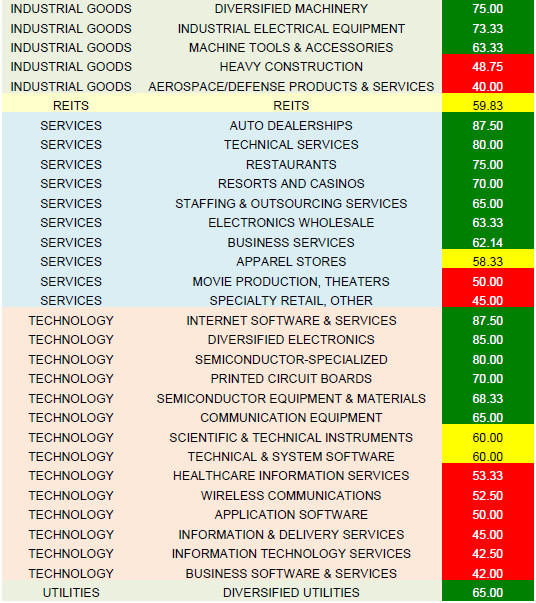 More